TEEN SOYO
Teen SOYO (Society of Orthodox Youth Organization) is a group for teenagers in 7th-12th grade. Being around other Orthodox Christian teens helps to strengthen their faith and to learn about and to stay connected with the life of the church. SOYO meets at least once per month and teens participate in a variety of events such as fellowship dinners and outings, retreats, and service projects.
Tentative 2018-2019 Teen SOYO Activities
First SOYO Meeting: September 9, 2018
DOWAMA Basketball Tournament and Retreat: October 5-7, 2018
Houston Y.ES. Trip: October 26-28, 2018
DOWAMA Winter Camp: January 18-21, 2019
Camp at Home Retreat: April 6, 2019
Parish Life Conference in Ft. Worth: June 19-22, 2019
Camp St. Raphael: July 14-20, 2019
2019 D.O.W.A.M.A. Winter Camp for Teen SOYO
Registration open at 9am on November 16th! Register at: wamp2019.eventbee.com
Only for campers who have already registered using the Winter Camp Registration Page.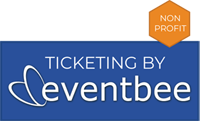 Online Ticketing Powered by Eventbee